EDUCATION with directing school shows in China
Directing school shows from afar
Since 2016, I have regularly worked alongside teachers and drama practitioners in China to create English Language theatre shows with school children. It has always been a lot of fun seeing how the students' enthusiasm for the story and their characters can overcome their reticence in speaking English. And it has been wonderful seeing the teachers and practitioners learn new techniques in teaching English and drama together.
However, the lockdowns of course stopped all travel and this meant no more trips for me to China. Yet, this did not stop me directing shows there.
A new school in Nan Hu wanted their children to perform a piece of theatre that would help solidify the school identity and I was approached to write and direct the proposed show.
By listening to the metaphors used by the Principal to capture his hopes for the school and researching the local area, and numerous discussions with the team 'on the ground', I wrote a short play for 12 primary school aged children that included dance and movement pieces, a song and a rap - all in English.
I sent videos of my choreography and recordings of the song and rap, whilst receiving videos back to update me on the children's progress. Numerous pictures were also sent back and forth as we discussed costume designs, staging and scenery ideas, lighting plots and visual effects. And throughout all this, regular meetings were held via WeChat in which the team reported to me on their progress, as well as discussing how to meet the challenges that arose.
During this time, the schools was open and operating close to normal. However, during the rehearsal period a lockdown was again imposed and all plans had to be put on hold. This pause in proceedings was lengthened by the arrival of Chinese New Year. We waited patiently, and finally we were able to pick up on the project, such was the school's commitment.
Finally the day arrived and the show was able to be staged. Of course, I was unable to attend, so the exchange of videos continued. This time it was a video of me to be shown as part of the presentation; explaining the aims of my creation, thanking the team and the teachers there in China, and sending my best wishes to the students. And I was thrilled to receive a video back showing me the final show.
It was a curious experience for me directing a show from afar, but a thrill to know that it all worked out. And all thanks to the team and the teachers who all showed such trust, commitment, creativity and tenacity, without which this project would just not have worked.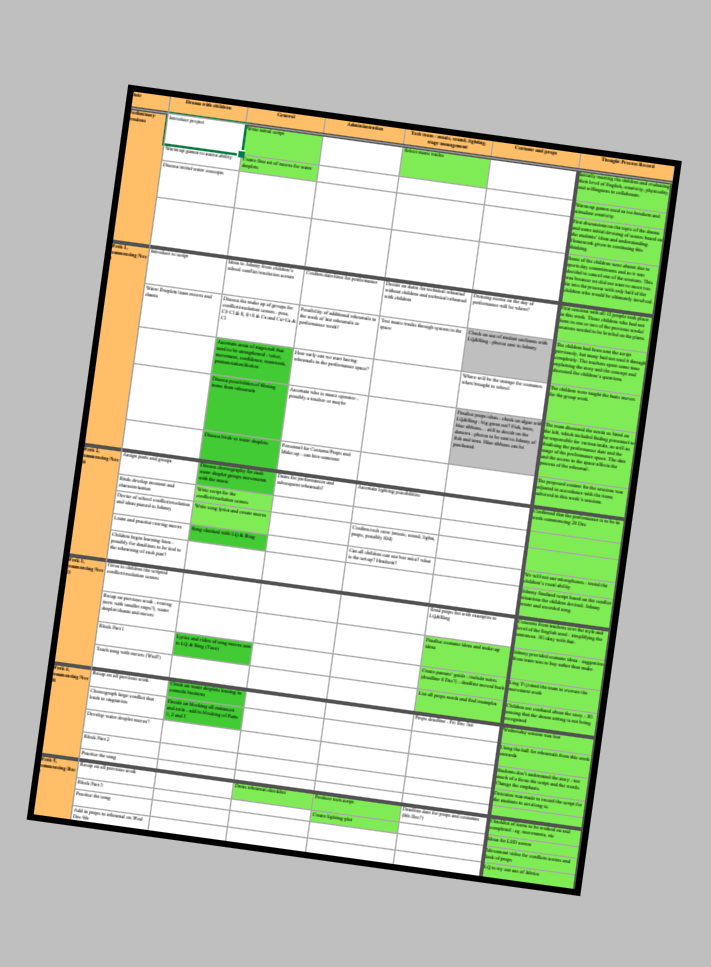 Book The Journey Man!
Put Johnny Gillett to good use and book The Journey Man, The Storyweb or Story Practice for your venue.
Why not make contact for a consultation to discuss your needs today?