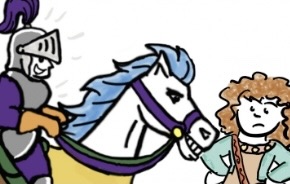 PERFORMANCE with KL Shakespeare Players, Malaysia
A Whole New World of Storytelling
The schools and theatres were closed, but following my success with L'Oréal I could see the door to online storytelling standing wide open. So, discussions began with KL Shakespeare Players (KSLP). What type of performances could be done online? We had seen various storytellers talking to camera, but sadly many of these presentations seemed cold and distant. We wanted there to be a live feel to the performance, something the audience could actually take part in - an antidote to the sedentary and pacifying worlds of Youtube and Netflix.
We therefore took two stories from our joint repertoires and looked at what we could do.
One was my popular retelling of the Cheshire folktale, 'The Dragon of Moston'. The climax of this story had always been highly interactive, with the audience making suggestions as to what the knight could pull from a magic bag; each volunteer challenging me to incorporate their idea into the story. Could we do this online without losing the energy and rhythm of live storytelling?
The other was KLSP's existing dramatic storytelling version of 'Macbeth', but this was a live, fully-interactive 1 hour performance given by 3 actors. Could it be adapted to 2 actors and for the small screen, lasting no longer than 20 minutes?
Following on from the picture book style I used for L'Oréal, I created a set of simply animated slides. I wasn't sure how well the online platform would handle a barrage of random suggestions from a live audience, so I created an image showing 9 options from which the audience members would choose one - holding up to their camera the number of fingers that corresponded with their choice. And yes, whichever option received the majority vote, I would incorporate that into the story, producing the object with a flourish. As well as the expected options for a knight in combat, such as an arrow, there were some more surprising choices offered, including a pineapple and a chainsaw! You can imagine the laughter that such possibilities would bring.
Meanwhile, Kien Lee & Soon Heng of KLSP found that the faceless dolls from the stage version of 'Macbeth' were ideal for the small screen. With these dolls as the focus of the action, they looked at how to engage the audience through chants, mock battles and dance moves, as well as discussing the character's decisions with the audience using 'raise hand' and 'unmute' functions.
We are so grateful to the speech and drama centres who provided us with audiences to try our ideas out on. I know that the teachers at KRATE (Melaka), Stagecraft (Johor Baru) and Two Much Drama (Kuching) appreciated these live examples of acting technique that we were able to provide for their students, as well showing us such patience as we experimented both with Zoom and Google MEET. Their generosity allowed us to really learn about this new medium, and so we adapted more stories, along with creating more episodes of 'Macbeth'. We really felt like we were entering into a new world of performance - not the stage, not a film, not a video game, but something that had elements of all three, while also providing many unique facets and opportunities.
Read on to see what more was created…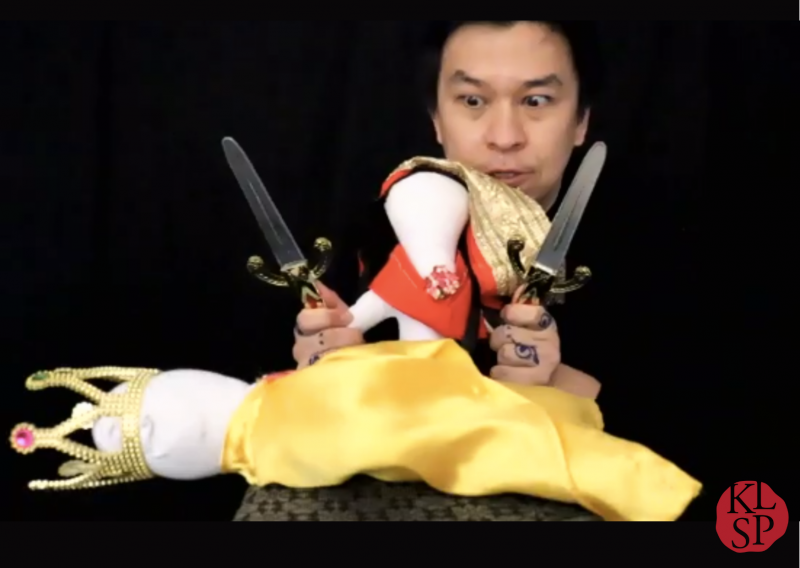 Book The Journey Man!
Put Johnny Gillett to good use and book The Journey Man, The Storyweb or Story Practice for your venue.
Why not make contact for a consultation to discuss your needs today?